Brands I've Worked With:
Featured on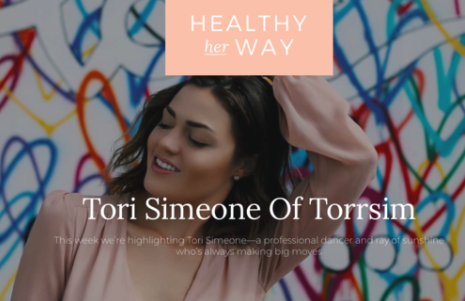 I am so excited to be featured on this weeks issue of Healthy Her Way! Check it out here to see a day in the life of TorrSim .. enjoy! xx
LET'S COLLABORATE!
Creating magic with brands that have good vibes & share views that align with my own, gives me butterflies & makes my heart do front flips! If you are interested in collaborating together, let's talk more so we can make something wonderful happen!